---
Setlists!!!!
Aubade d'oiseaux
Bill de billard
Bris Napolitaine
C'est si bon
Ça Gaze
Coeur vagabond
Dis! Quand reviendras-tu?
Fleur de Paris
Je me suis fait tout petit
L'indifference
La bal de la marine
La vie en rose
La Saint-Hubert
La valse brune
Le dénicheur
Les amants d'un jour
Les temps des cerises
Ménilmontant
Passion
Reine de Musette
Retour des hirondelles
Rêve Bohémien
Riquita
Si tu savais
After You've Gone
Ain't Misbehavin'
Artillerie Lourde
Andy Griffith Theme
Bei Mir Bist du Schön
Beleville
C'est si bon
Caravan
Charleston
Coquette
Daphne
Dinah
Djangology
Embraceable You
I'll See You in my Dreams
It Don't Mean a Thing (if it Ain't Got That Swing)
It's Only a Paper Moon
Joseph, Joseph
Keeping Out of Mischief Now
La Mer
Limehouse Blues
Ménilmontant
Nuages
Shine
Sous le ciel de Paris
Stumbling
Sweet Georgia Brown
Swing 42
Swing Gitan
Third Man Theme
Three Little Words
Undecided
Barbara Polka
Beer Barrel Polka
Bodies Polka
Butterfly Polka
Chicken Polka
Clarinet Polka
Emelia Polka
End of the World Polka
Favorite Polka
Forge in the Forest
Grey Horse Polka
Helena Polka
Julida Polka
Kielbasa, Beer, and Sauerkraut
La-La-La Polka
Laughing Polka
Millionaire's Polka
Okey Dokey Polka
Oyez Polka
Pennsylvania Polka
Pizzicato Polka
Roll Out the Barrel
Secessya Polka
Susie Polka
Tinker Polka
Who Stole the Keeshka?
Zosia
Corageasca
Gankino Oro
Haidau Si Hategana
Hora de la Roznov
Šano Dušo
Ain't Misbehavin'
God Bless America
Oh! What a Beautiful Morning
Swanee
The Elements
The Sound of Music
Tomorrow
Wedding Of The Painted Doll
Wilkommen
The Accordion Player's Road is a Long and Lonely Road
Bring the Schmuffle
Bulgar All
Extremely Large Congenial Romanian
For the Grace of a Bee
Gravy Goes Out
Itty-Bitty Snitty Little Frenchman
Landodi Ashduck
Laura's Hora
Mija's Walk
Mule Caravan
Smells Like a Big Fluffy Kitty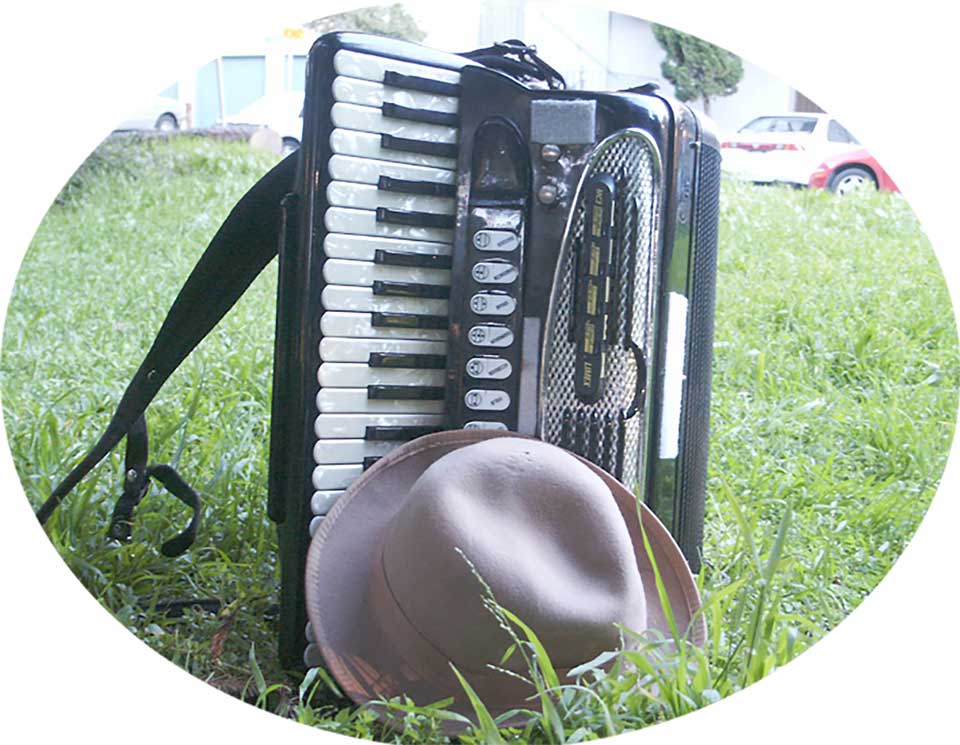 Cats!